Revenue Options
Finding the revenue to meet the critical needs of street maintenance, affordable housing, transit and public safety is the most urgent issue for City leaders as the annual budget-setting process begins.
City government is funded by a variety of revenue sources, some of which can only be spent on services and others that can only be spent on specific infrastructure projects.
The challenge is to find a balanced mix of taxes and fees that can adequately fund services for a growing City, while not overburdening residents and taxpayers.
This chart represents the tools that can be used to identify funding for critical city needs of street conditions, housing, transit and public safety: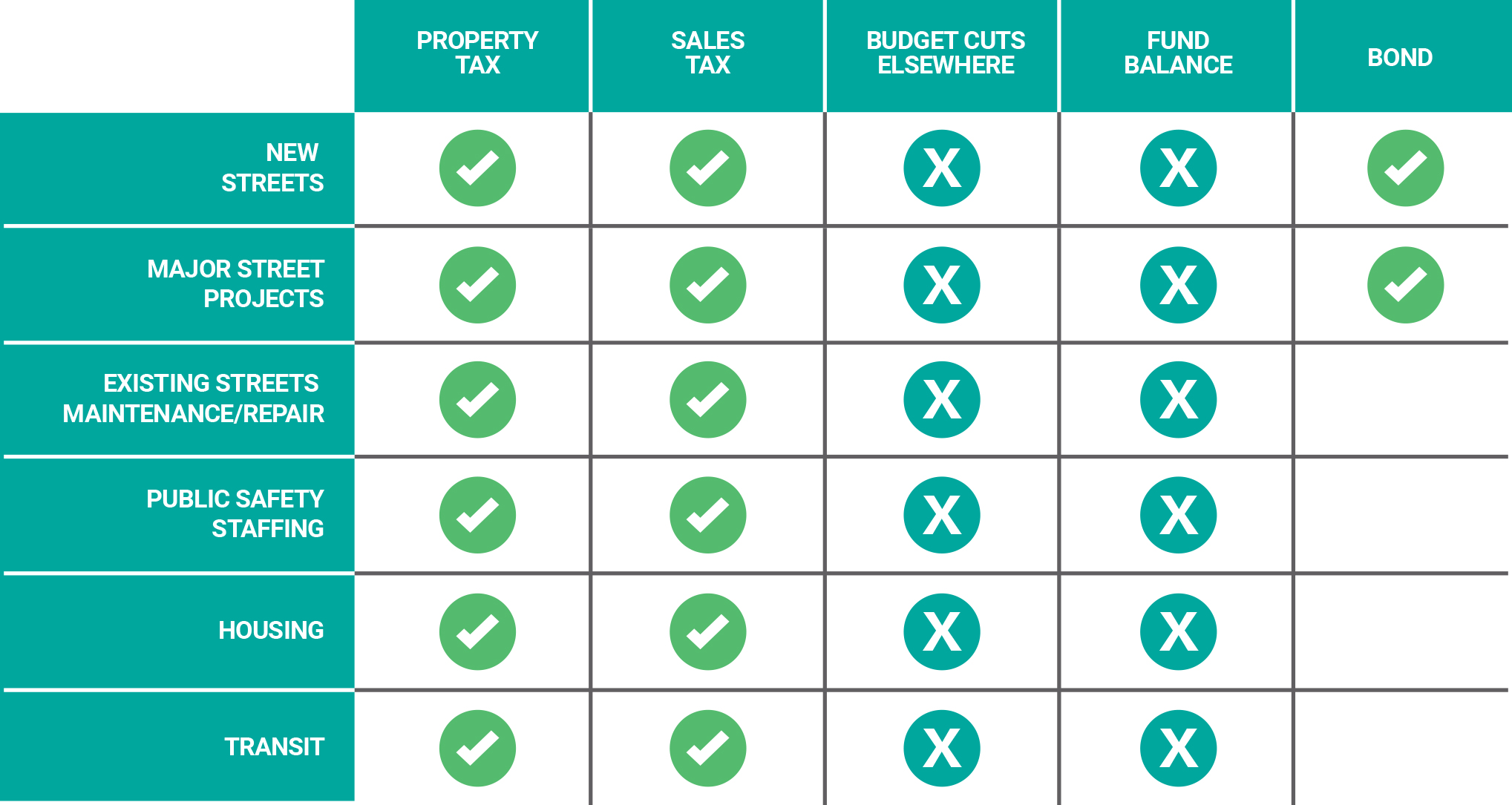 ✔ = indicates that the revenue source can be used for the specific need.
X = indicates that the funding either can't be used or is limited in that it can only fund specific components of a need.
While Salt Lake City is considering all available financing options, City officials see two that stand out as viable and reasonable – increasing the City's portion of sales tax and asking voters to consider approving a General Obligation (GO) bond.