Street Conditions in SLC
A 2017 pavement condition survey revealed that nearly two-thirds of Salt Lake City streets are in poor or worse condition. Many of these streets are in such poor condition that they need to be entirely rebuilt.
What do poor street conditions look like?
Here's a look at different street conditions: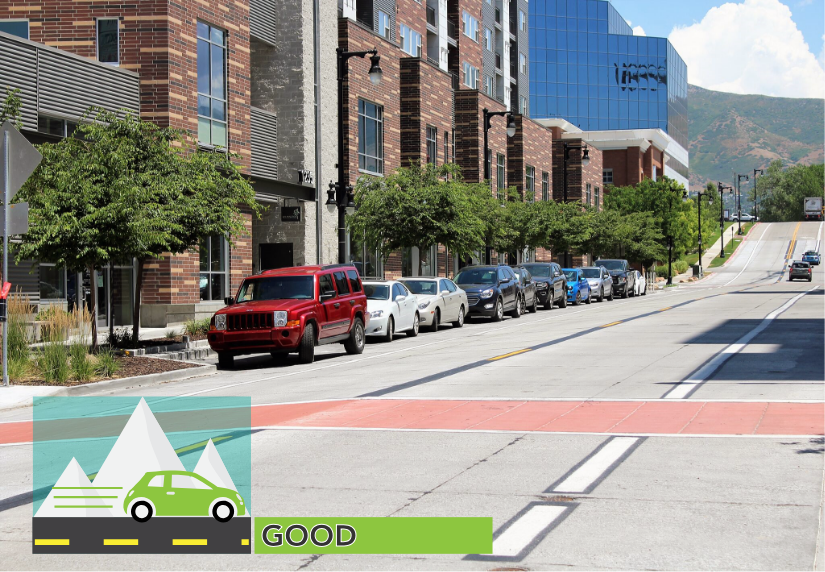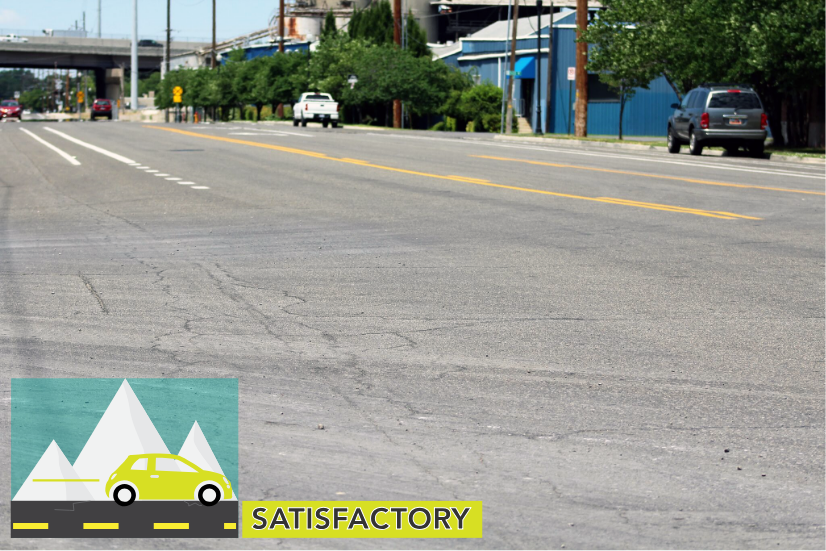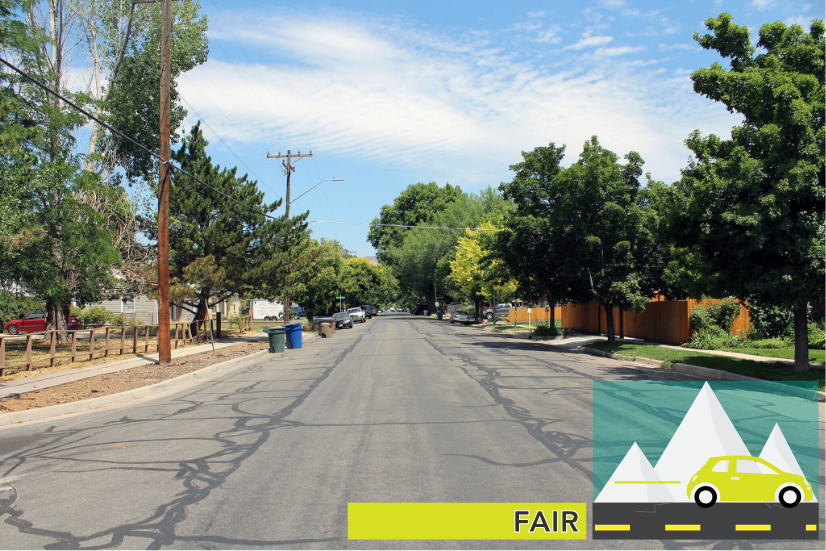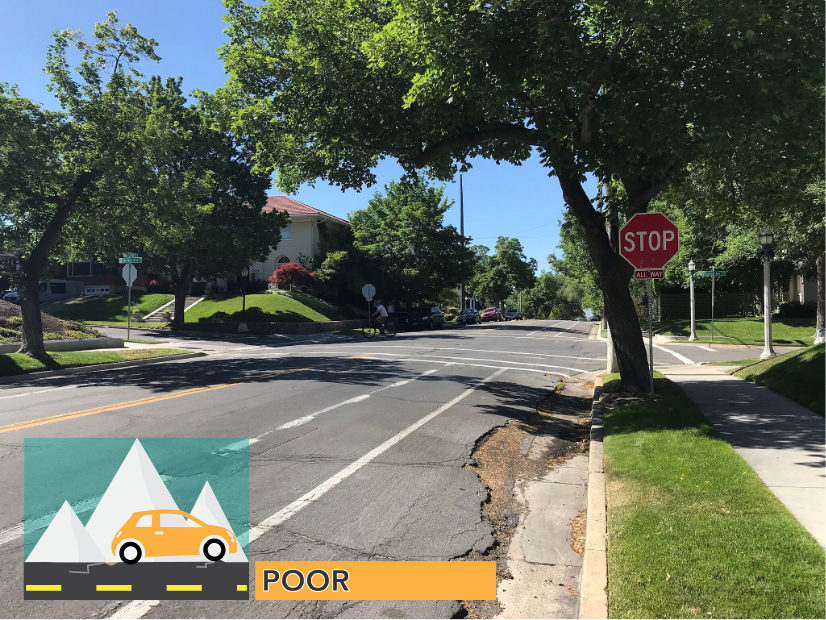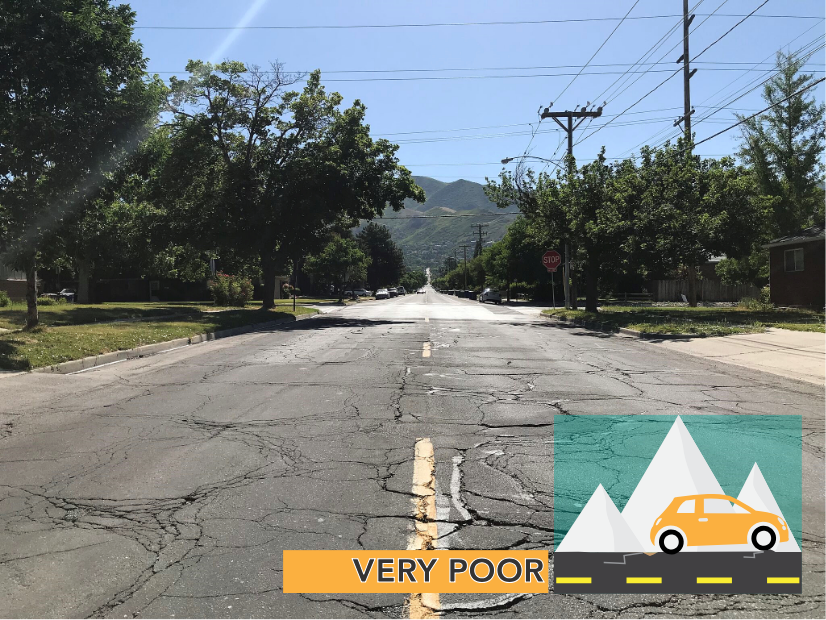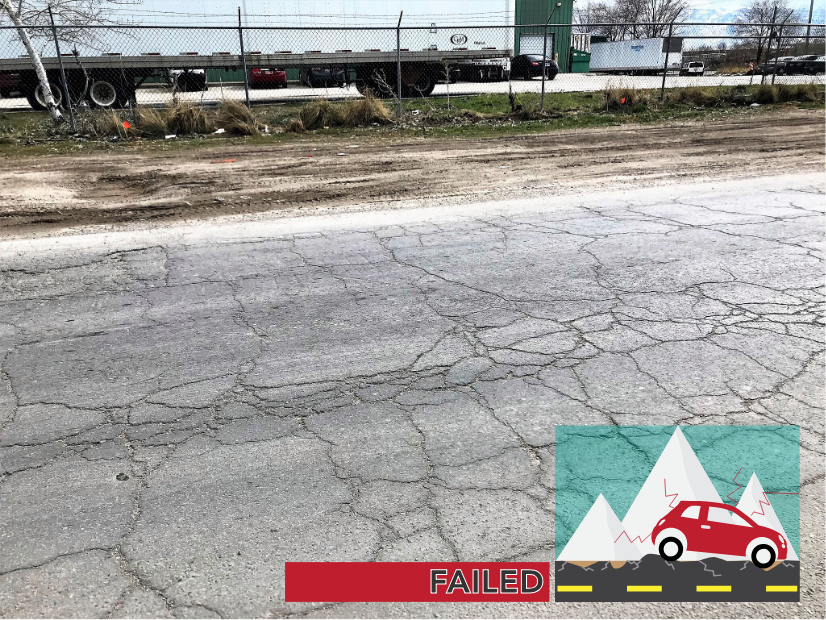 Check out street conditions near you!
Click on the map below to view specific street conditions of City owned streets.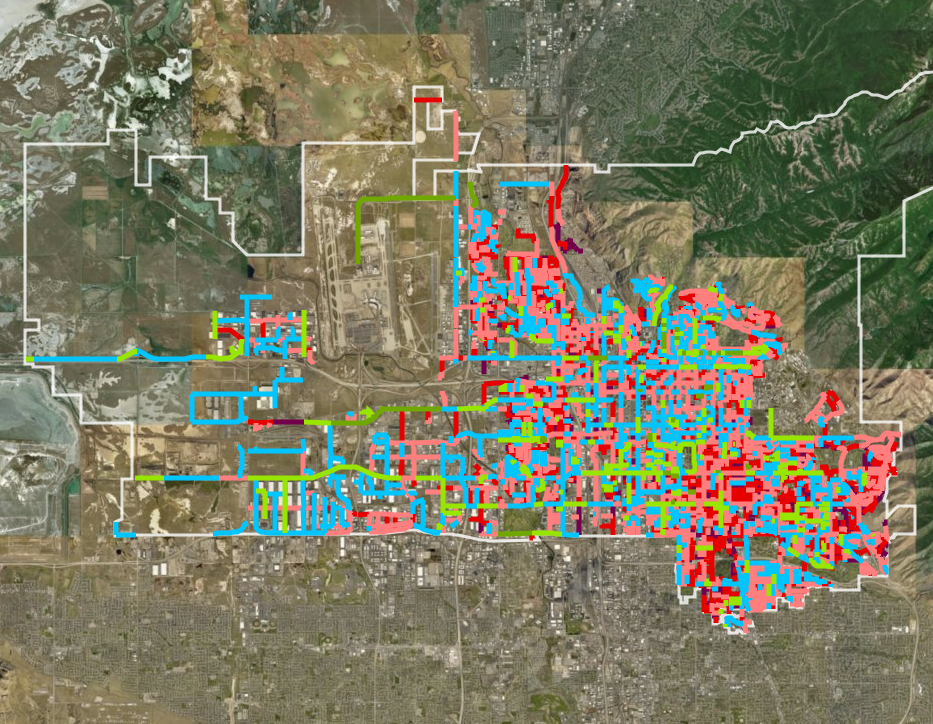 ---
Read on to learn how Funding Our Future sales tax revenue for the City's street maintenance projects is helping address the condition of our streets.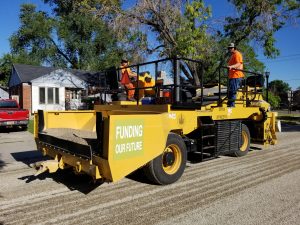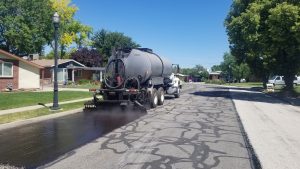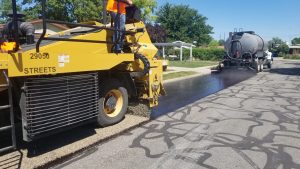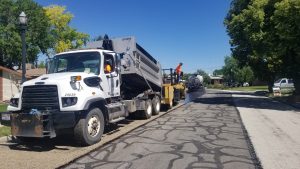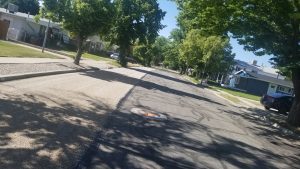 This is the type of project Funding Our Future is making happen. As you can see, the road was prepped with crack seal. The Streets district crews, which are not directly funded by Funding Our Future, do the prep work before the two surface treatment crews come through with chip seal adding about 7 years of life to the road. Funding Our Future money has changed the way Streets allocates a great deal of its annual general fund budget with more of it directed to supporting the specific Funding Our Future-funded streets crew.
---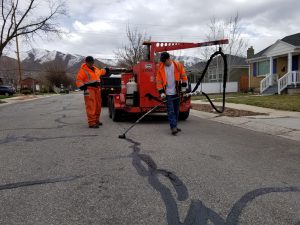 The new crew is comprised of nineteen highly skilled individuals, many of whom possess previous experience at neighboring municipal organizations. Hired in December 2018, they were quickly immersed in Streets Division operations, including snow removal and crack sealing (pictured right) in preparation for road surface treatments this summer. These surface treatments protect roads from any further deterioration and help extend their lifetime, an important component of a comprehensive maintenance strategy for the City's roadway network.
Streets acquired new equipment and materials necessary to improve and maintain more lane miles annually than ever before. New dump trucks, pickup trucks, a sign truck for traffic control, asphalt rollers, 3 pothole patching machines, and an additional paver were purchased and added to Streets' existing equipment inventory.
With the new surface treatment crew assembled and new equipment in place, Streets is prepared to double the lane miles of road surface treatments each year – from around 70 to 155 lane miles. Maintaining more lane miles on an annual basis will extend the life of our roads and improve the quality of life for residents with better air quality and individual cost savings from decreased fuel consumption and less tire and vehicle maintenance.