Funding Our Future 2019 Year in Review
December 18, 2019 — As 2019 comes to a close, it's a good time to reflect on all the progress and updates that have happened with Funding Our Future projects during this past year in the critical need areas of improved street conditions, greater housing opportunities, better transit service, and increased neighborhood safety. Also, check out this video for a recap of Salt Lake City's 2019 accomplishments, highlighting multiple Funding Our Future projects!

Streets Reconstruction
Thanks to Salt Lake City voters approving the GO bond in November of 2018, work has already begun to reconstruct several major and local streets. Earlier this spring, the Salt Lake City Engineering Division published a pavement plan detailing all proposed streets projects over the next 6 years. The outreach and design for many projects has started, including for the largest Funding Our Future bond reconstruction project, 300 West. One of the goals for this project is to promote accessibility and active transportation, like walking and bicycling. In October 2019, Salt Lake City sold the first $20-million installment of the $87-million general obligation bond with the highest possible "AAA" rating.
Streets Maintenance
New sales tax revenue in the street maintenance budget is being used for additional staff and equipment to double the number of lane miles maintained (filling potholes, resurfacing roads, etc.) from 70 lane miles previously to now more than 130 lane miles total each year—extending the life of the City's best roads. Check out the awesome time lapse video on the Street Conditions Dashboard to see how this maintenance is done!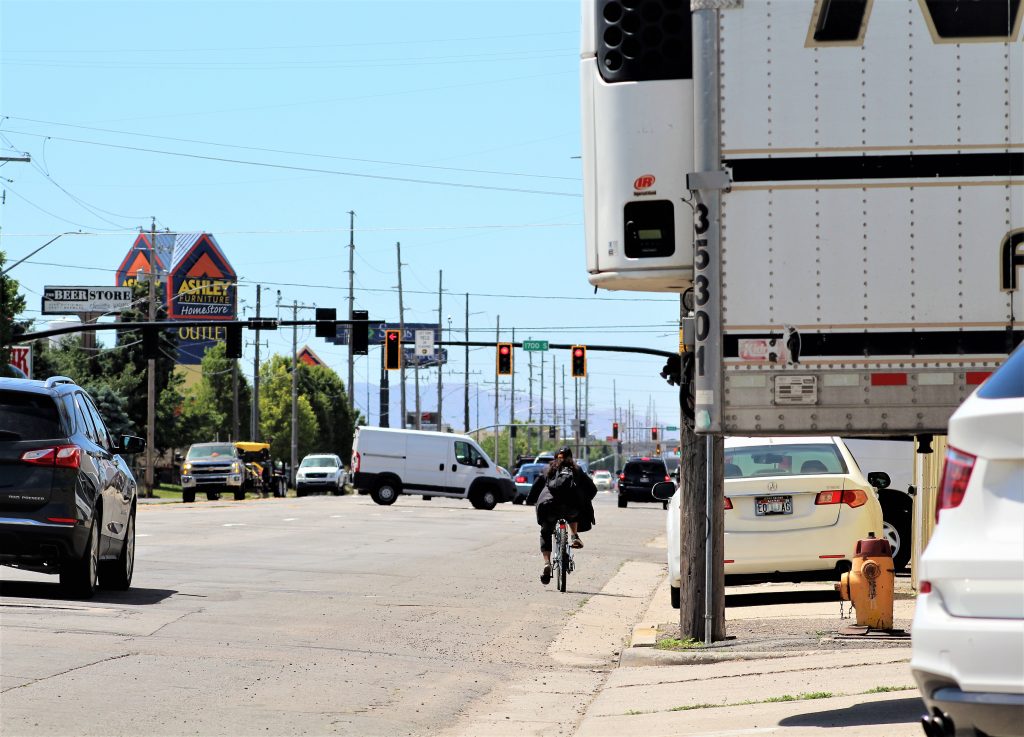 Housing
As one of the top concerns for both Salt Lake City residents and staff, sales tax revenue is supporting the critical need of housing opportunities. For instance, the RDA's Housing Development Trust Fund currently has $2.59 million from Funding Our Future to provide low-cost financial assistance for the development or preservation of affordable housing in Salt Lake City. Qualifying projects will be considered, and funds will be dispersed, on a first-come-first-serve basis. Additionally, on November 19th, SLC staff along with many community partners broke ground on the rehabilitation of Lincoln Tower Apartments, a 95-unit affordable senior living community in Sugarhouse. Salt Lake City's Housing Trust Fund (the previous name of the program), using FoF dollars, provided a $1.3 million-dollar low-interest loan to assist with the project. Under the terms of the loan, the units must remain affordable for individuals making less than 60% area median income for a period of 55 years. Additionally, this housing is located along one of the Frequent Transit Network (FTN) routes, Route 21. Read on to find out more about the FTN.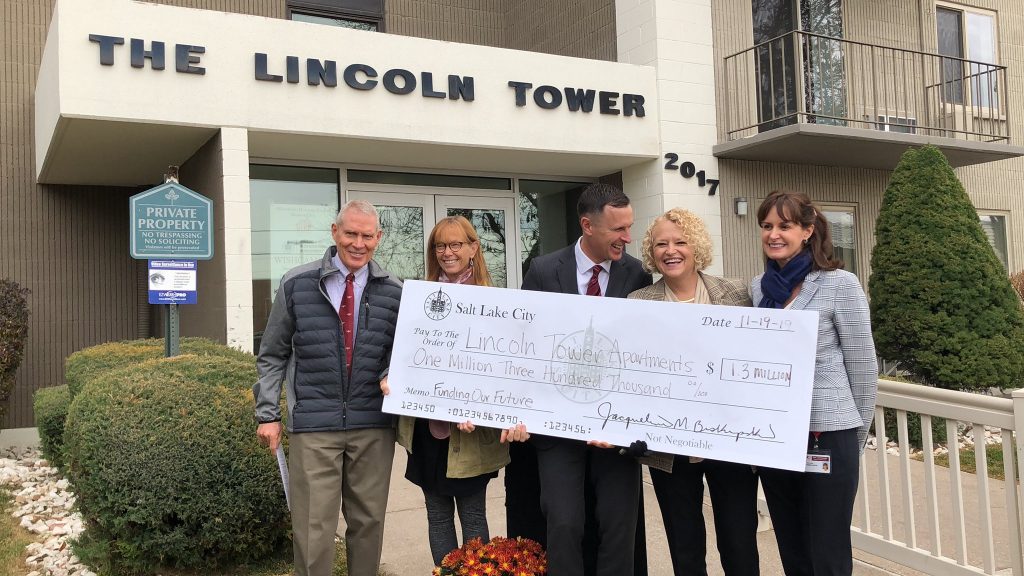 Transit
Because of sales tax revenue, especially exciting developments have been happening in the transit critical need area. In August 2019, Salt Lake City and UTA launched the first phase of the Frequent Transit Network. After gaining significant community input, three east-west routes were enhanced to provide more transit, for more people, with more convenience and reliability.
Routes 2 (200 S), 9 (900 S), and 21 (2100 S) now provide:
15-minute or better frequency
Seven-day-a-week service
Sunday, early morning, and late night service
Direct east-west connections
Quick, easy connections to all UTA services
Already, transit ridership has increased significantly for weekday and Saturday service. Plus more routes will continue to be added. Take the Frequent Transit Network Survey to help us to continue to improve transit in the community and brand the FTN!
Safety
Sales tax revenue for this critical need is being used to train and hire new police officers and support staff, as well as fund all necessary equipment, to serve 23 neighborhood beats. These new neighborhood beats will provide the community policing model that residents requested. The Salt Lake City Police Department has hired 27 new officers and is in the hiring process for 23 additional officers. The new class of officers will start their training in January 2020.
By creating more affordable housing options, providing safer neighborhoods and connecting residents and businesses to better transit and complete streets, we can ensure that our Capital City remains a prosperous, livable place for all. To find out more information on Funding Our Future updates, visit the Critical Needs Dashboard. You can also submit a comment or question here.
Stay tuned for more updates and engagement coming in 2020, happy holidays!